GREAT Britain
GREAT Britain
Itís that time of year, pack your suntan lotion, shades, grab a beach towel, board that plane and top up that tan! Right? Not necessarily... for many of you reading this blog, maybe itís more a time to condense all of your racing gear into as small a packages as possible and do your best to convince customs that despite the variety of wires and radio controlled devices you really do mean no harm; get your EFRA license ready, and go and take on the continent!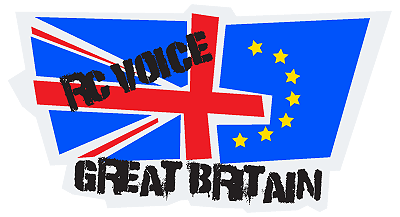 Yes, the home nations will be represented at a European sporting event this summer, move over Gerrard and Rooney as this weekís blog is dedicated to all the British drivers competing at this yearís European Championships in both 1/8th off road and 1/10th electric off road in Greece and Italy respectively, occurring just a week apart.
We race fans back home wish you every success whilst out there, but weíre sure you wonít need it. On many occasions, the British team of guys and girls that go out to such events truly live up to that most patriotic of country names- GREAT Britain.
In a range of classes, British drivers represent some of the most successful and toughest competitors around and not only that, particularly in the case of 1/10th off road, us Brits are often the best represented in terms of entry numbers and in terms of podiums, top 10ís etc. etc.
What does this show? Firstly that the Brits are a competitive bunch and high numbers of the nations drivers wish to commit to racing at the highest levels.
Secondly, it displays particularly strong depth of ability in the UK national series and its success and its reason for gaining such admiration from around the globe. And finally, that us Brits love a week long piss up!
Yes, the latter is tongue in cheek, though it might be somewhat poignant to some of you.
If youíve never attended a European championship and you ever get the opportunity, either via qualification or invite, I would highly recommend it. Itís 6 days of high class racing, the chance to race on clay which you rarely get in the UK, and most significantly, lots of opportunities for team bonding as you spend a lot more time with guys that you maybe only admire on track and never actually speak to.
When youíre at a euros, yes there is the division of sponsor teams still, but whilst there youíre an integral part of Team GB and as such you receive all the help and support you will need, whether it is at the trackside or making your way back to the hotel after said piss up.
Itís a great social event as well as a sporting one, but I wonít lie to you, the timetable is quite intense, the expenses are high, the rules are somewhat strict and the competition is extremely tough. But this is one of the pinnacles of RC racing, second only to the worlds so I would hope you would expect nothing less.
But trust me, the proís far outweigh the cons, you can say you were there to see Neil Cragg win his (insert high number here) title, or maybe when someone else lifted their first and began their own run of European dominance. You get to see how racing works on the continent and pit your skills against their finest offerings.
So to all those in attendance, make us proud, do your best and of course, enjoy it to the full. Remember you are representing one of the strongest nations in the sport and be proud of that whatever happens.
If this is your first attempt, be realistic in your targets, listen carefully to your GB team manager and treat it as a valuable experience no matter what.
My apologies to those reading this who are not of British nationality, I do appreciate that the Internet is a global entity, but while I have the online stage, I intend to use it... all together now: RULE BRITANNIA! BRITANNIA RULES THE WAVES...
Ďtil the start tone sounds...
RCVoice
Comments
Posted 03-07-2008 at 01:04 PM by

solle