You did us proud!
Posted 30-07-2008 at 09:52 PM by
RCVoice
You did us proud!
So I set the scene a couple of weeks ago. I made statements such as team GB were admired around Europe for their depth of racing talent, that the team were almost always the best represented in terms of numbers at such events and ultimately one of the most successful nations at such international events.
After submitting my last blog entry for a few short moments I had doubts about what I had written, and they weren't just doubts about how my international readers may view me after delivering such a partisan and sycophantic assessment of the UK drivers- I do apologise once more. No, my doubts stemmed more around whether I had built our boys and girls up too much ahead of the 2008 Euros. What if GB put up a poor showing? What if they get sent home with their thrashed tales between their legs? What if they go out there and cause massive controversy? What if they have a small team who actually go? Maybe I have spoken too soon and after this event would have to change my blog title to RC Pratt. And whilst some of you may think that title would be highly appropriate, ultimately deep down, I should have known that I had nothing to fear at all!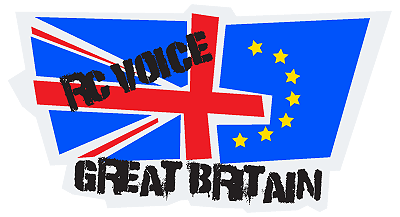 Well done. Well done to you all. Neil Cragg re-emphasised his status as one of the world's best drivers, perhaps his greatest performance if we put into context his 4wd efforts, taking a car that was ultimately an unknown quantity in racing terms, a car that he had not even seen prior to the event and taking a European title with it? Worthy of GREAT Britain status no? Mr Bradby and Martin both joined him on the podium in 2wd and 4wd respectively, congratulations to you. 7 British drivers in the top 10 of each class- not 2 or 3, but 7! Over 2/3 of the A final grid, AND the same drivers on each occasion, a fantastic achievement from each of you.
But as I said last time, the British team's success is not solely down to their fantastic performances on track, but also off it. It's also not all about those who were rockin' the top 10 or taking home cups, It's about those who are committed enough to travel across Europe and represent your nation and your racing organisation. What do I mean by off track performance? I'm talking about the pit table camaraderie, the apparent help and support that each of you gave to one another as explained in the forum by some of you, the way that you created a pleasant environment and entertained each other at the event, and by the sounds of it, on the journey to and from the event also! I'm also talking about the professionalism that you seemed to exude. Looking at pictures from the opening ceremony not only were GB the biggest squad, they were also the most proud and "team-looking", love the shirts boys! We have heard nothing of any controversy caused by GB drivers, nothing to damage the great reputation that our racing organisation has built over the past couple of decades.
So, I thank you all for giving me such a pleasant topic to talk about this week and for preventing me from ending up with egg on my face. Well done to all of you who attended and I sincerely hope that it was as enjoyable of an experience as I made it out to be in my last entry. Please feel free to pass on your messages of congratulations to team GB in the form of blog comments, or indeed take the opportunity to pass on your messages of thanks to any people who helped make your Euros a memorable experience if you attended.
'til the start tone sounds...
RCVoice – A proud resident of GREAT Britain.
Comments
Posted 31-07-2008 at 09:04 AM by

millzy