The second round of the EOS series was held in Germany last weekend - with a record number of entries this was going to be a long weekend! Surprise visitor from Japan, multiple world title holder Naoto Matsukura came to battle it out with the new mid-motor Yokomo 2WD buggy.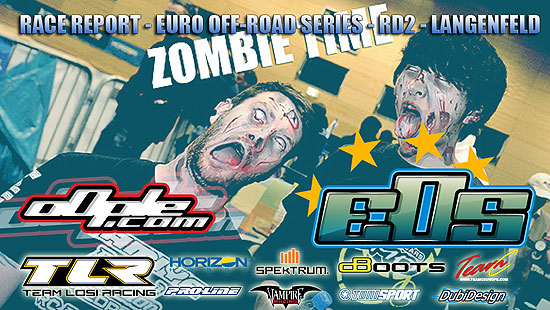 Some seriously quick racing on the great track the crew had laid out saw Naoto take the TQ and victory in 2WD - sitting out the third leg.
4WD buggy was another matter but it was still Joern Neumann and Naoto that were the fastest in the finals - with Joern on pole and Naoto right behind. Joern took leg one, Naoto took the second and it was all down to the last leg to see who'd take the overall victory. It was a bad start for both drivers - Naoto pushed too early and clipped Joern - sending him over and both drivers lost several positions as Naoto waited for Joern to come back past. Both drivers were on blistering pace and after a fairly scrappy final Joern chased down leader Martin Bayer with the new Xray - taking the lead and victory as Naoto made more mistakes in his bid to shave off 5-seconds per lap.
An awesome event and you can read all about it here on
oOple.com
or our friends at REDRC.net
Video and photo gallery from the event coming soon!
http://www.oople.com/rc/photos/eos-rd2-langfeld/