Race report from last nights meeting 3/9/14
Well first time back for me to Faversham club for a while and now the club have astro!
The club have recently gone to Astro from the good old polished wooden floor and I must say its a refreshing change with no more running in of the Full Spike tyres, if you havent been for a play on the astro get yourself over there!
Tyre wise there was alot of brands/styles being ran through all the classes and all seemed to work pretty well which is good news as you can bolt on most tyres in your pit box and go and have a play!
Tyres - 4wd, a mix of White Ballistics, Sch blocks, Sch Yellow mini spikes and Dboots multi bytes, some guys choosing to run stagger on the front
2wd - The normal Sch cut staggers on the front and a mix of Sch mini spikes and White Ballistics on the rear
Trucks - Sch Mini spikes/staggers
So we started with some open pratice for all classess (2wd/4wd and SC)
The heat listings went up and we had:
7 x Trucks, SC and Stadium truck (Truck class is first Wed of the month)
25 x 4wd's
12 x 2wd's
At Faversham you get 3 finals during a race evening and your final scores carry over to your ranking at the next weeks race meeting. This format makes for 3 races with full on grid starts and plenty of tough racing going on in every heat
Round 1 Results: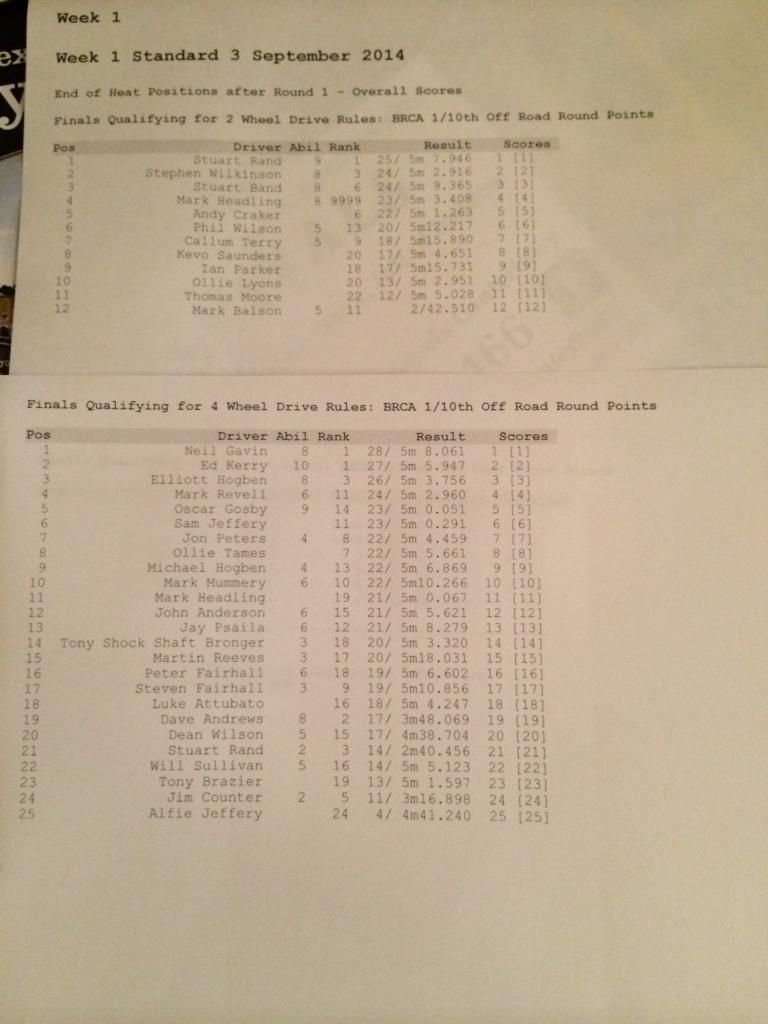 Round 2 Results: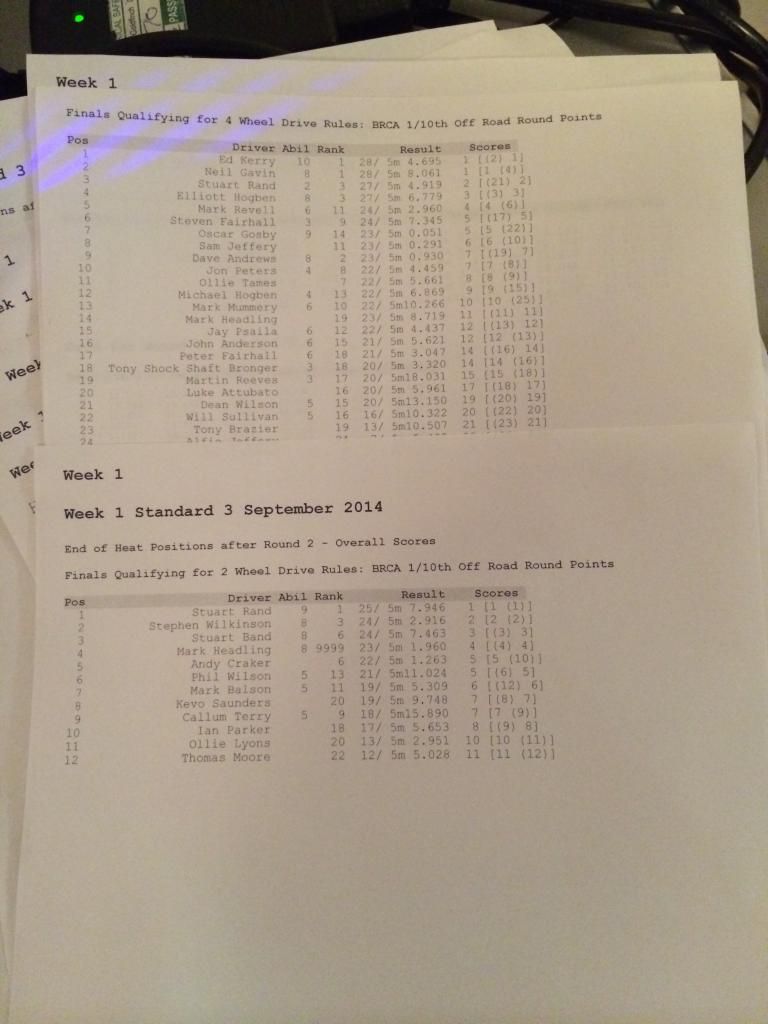 Round 3 Results and overall:
4wd A final heat 3:
http://youtu.be/4NGQdxaXhc4
Truck action:
http://youtu.be/ZXmzG3aFeoA
2wd fun race, featuring Stu Rand and Steve Wilkinson B5M vs Vega 22!
http://youtu.be/5tz6Z8S68fw