Dates yet to be confirmed.
Mid East regionals 2wd and 4wd.
Schumacher challenge.
RallyX.
American challenge (name and details tbc)
Will add more events, details and dates once known.

__________________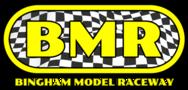 Website:
https://bmrrc.wordpress.com
Schumacher Laydown, Tekno eb410, Sc5m, Rc10 Team and SST 98 Rally Car #71 #deaddogracing #tekno
Autocare, unit 5 candleby Court, Cotgrave NG123RT.