It's back after last year's great success at Bingham Model Raceway the weekend of June 15th & 16th for Schumacher buggies, trucks new an old. Saturday Practise
&
Camping. Race day Sunday.
To pre book please click link below:
https://docs.google.com/forms/d/e/1F...ux6AA/viewform
For more information about our club please follow the link below:
http://www.oople.com/forums/forumdisplay.php?f=280
__________________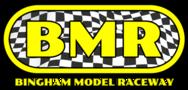 Website:
https://bmrrc.wordpress.com
Schumacher Laydown, Tekno eb410, Sc5m, Rc10 Team and SST 98 Rally Car #71 #deaddogracing #tekno
Autocare & Cycles, unit 5 candleby Lane, Cotgrave NG123RT.